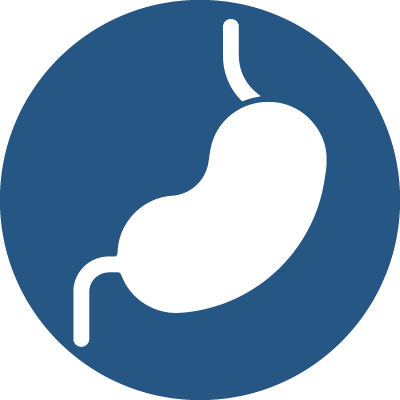 The GI Tract
The gastrointestinal tract (or GI tract) is the term for the esophagus, stomach and the small and large intestines and is the passage for food through the body. CF can affect the GI tract in different ways. In general, the intestines are impacted in a similar way as the lungs or sinuses, with abnormal mucus which is thicker and stickier than normal.
Problems with the GI tract in CF include:
Distal intestinal obstruction syndrome (DIOS): partial or total blockage of the bowel due to thick mucus, undigested fat and stool.
Gastroesophageal reflux disorder (GERD): acid reflux or heartburn
Small bowel bacterial overgrowth (SBBO)
Cancer
It is important to tell us about any problems so that we can work with you to determine what is going on and treat it effectively. If you have any change in your bowel routine please tell us as this may be an early sign that something is going on.